By Eve Hesketh
January 17, 2018
430 views
Accessible Retail, Business, Events, partnership, property, property managers association, Retail, sector, sponsorship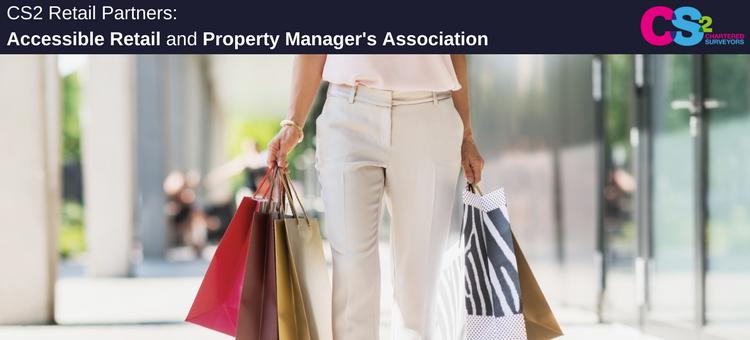 Accessible Retail and the Property Manager's Association are two of the largest organisations within the Retail sector, and CS2 have been fortunate to work with for the past 6 years. Both groups work with Retail and Property companies to represent their interests and enable their respective property professionals, to work together for their mutual benefit.
AR has over 1000 members comprising retailers, developers, investors and advisers drawn from across the UK; it includes most of the major companies active in the sector. Their main objective is to promote the success of the sector to the benefit of all their members. The PMA which formed in 1975, boasts approximately 110 members, made up from the country's leading retailers ranging from major High Street outlets to out of town large space occupiers.
In recent years, CS2 have been lucky enough to sponsor three of the organisations' largest events; The AR Quiz, the PMA Christmas Lunch and the AR Christmas Lunch. As a loyal sponsor for a number of years, we will be honoured to sponsor these events again in 2018. They combine a guest-list of all the big names in retail with fantastically organised and fun-filled events, taking place at some of London's most renowned venues.
CS2 managed to steal the spotlight a couple of times during the festive season last year.  At the AR Christmas Lunch, where we sponsored the raffle, with all proceeds going to charity. CS2 Director and Manchester Office Head, Ben Walker was chosen to be the Quizmaster's helper in drawing the raffle tickets.  And the fun didn't stop there… At the PMA Xmas Lunch, our Birmingham Director, Pete McKenna was the lucky winner of the Heads and Tails game during the event, which saw him walk away with a £250 River Island voucher!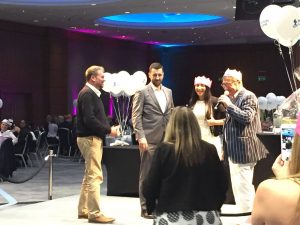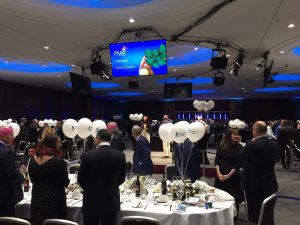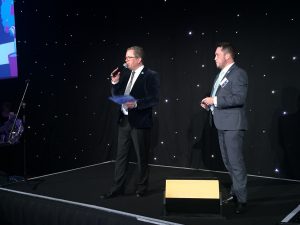 CS2 are honoured to have worked alongside these two organisations for over half a decade, and we're looking forward to continuing our relationship with AR and PMA for many years to come…