By Eve Hesketh
October 15, 2018
700 views
Business, Dilapidations, landlord, lettings, moving, premises, relocation, Tenant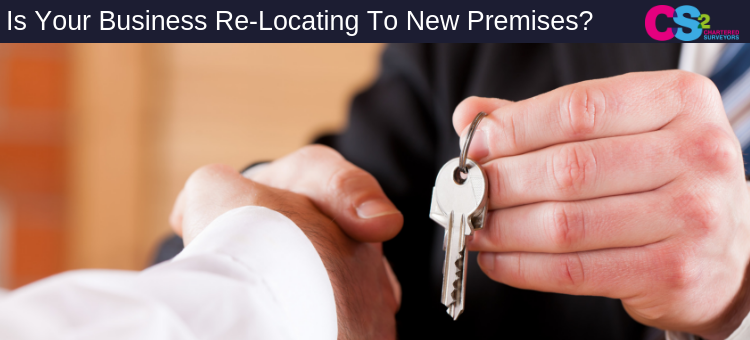 Are you re-locating to new premises?
Are you concerned about the undefined damages costs your landlord may try to recover from you?
CS2 are here to help and can proactively guide you through the most cost-effective method of dealing with this often complicated process.
Most commercial leases require tenants to deliver up their premises in repair, fully decorated and with alterations removed. You may be tempted to attempt to carry out works yourself, however this is not always the best option…
1. Time
Building works will take weeks to complete. During this period your staff will be inconvenienced by not having full access to the property, costing you in terms of productivity. If you decide to sign your new lease early and take occupation, you will be paying rent and rates on two properties, for numerous weeks.
CS2 can save you time with expert advice, allowing you to focus on your business.
2. Cost
You may be carrying out works your landlord has no intention to undertake once you vacate. He may even demolish the building and redevelop the site, which could dramatically affect your liability.
CS2 are experts in analysing costs, tenders and the reality of the landlord's actions after lease expiry. Even a worst-case scenario of all works being completed by your landlord can be scrutinised for savings.
3. Quality
Whilst a lower priced contractor may seem appealing, have you considered whether the works you are completing is up to standard, both in terms of quality and specification? If the quality isn't up to scratch, your landlord may charge for his contractors to complete the works properly.
CS2 are experts in assessing lease covenants and advising tenants on the correct tactics.
There are various factors which can be scrutinised and challenged to reduce liability, allowing you to continue using the property to operate your business. CS2 are expert advisors, on hand to assist you in reducing cost, allowing you to focus on your business.
To find out more about how CS2 can help you and your business, get in touch with our Director and Dilapidations Expert Adam Bardell, here.