By David Jay
July 21, 2016
404 views
lease, Occupiers, property, warranty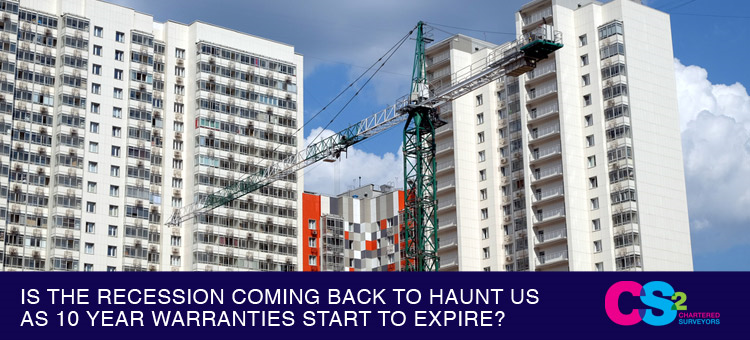 Just as we're wondering if the country needs to prepare for another recession, the crash of 2008 is potentially coming back to haunt occupiers who moved into premises ten years ago. As warranty agreements start to expire, we're seeing structural movement, failing roof finishes and defective windows as a consequence of the 2007/2008 decisions made between quality, time and cost in order to keep developments viable. The last global financial crisis hit the UK property industry hard and schemes in the midst of construction were subject to sudden cost re-evaluations.
Cutting down on one of these elements will have helped buildings to complete on time. But now, almost a decade later, warranty agreements are coming to an end and PMCs (property management companies) and occupiers across residential and commercial sectors are finding themselves faced with expensive repair bills due to lower quality buildings. As a consequence they are having to battle with warranty providers and tenants over who will cover the costs.
It is not uncommon for PMCs or occupiers to let their warranty agreements lapse without instructing pre-lapse surveys, and this is why combat ensues – the purpose of a warranty agreement is to remove risk from the PMC or occupier and place it in the hands of a third party; but when left without an initial survey the risk is placed back on the PMC or occupier. Warranty providers will more likely have the resources, than tenants, to take the disagreement to the courts. For those PMCs and occupiers whose warranties have already expired then the responsibility for repair will have already been acknowledged, but there is still leeway for those who are approaching their final year.
The simplest way to remove risk as an occupier is to instruct a pre lapse survey before the warranty agreement expires. An independent surveyor will identify and assess the relevant points in the agreement and provide a report, which the PMC, occupier and warranty provider can rely on.
It will be a lot easier to claim the repair costs from a warranty provider with the right documents, than it will be to increase tenants' fees, which will also instigate battle and which is always best to avoid.