By Rachael Swanston
February 20, 2015
533 views
Occupiers, RCA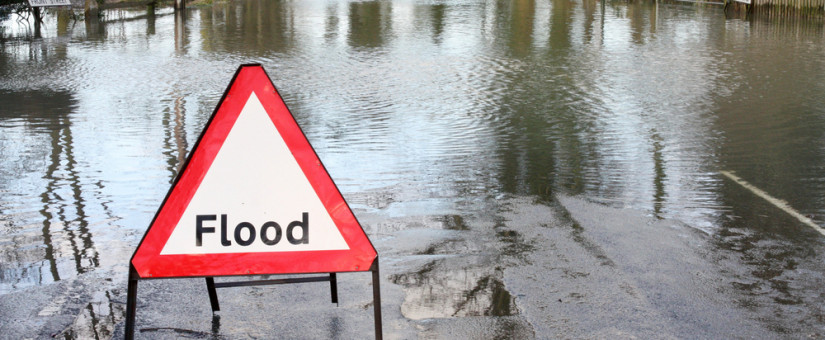 The floods in February 2014 caused mayhem for commercial businesses across the UK.  Retailers in particular felt the force of the weather, with the floods being held responsible for the 5.3% decrease in footfall for the month against February 2013 (Ipsos Retail Traffic Index).  According to the Department of Environment, Food, and Rural Affairs, 60% of businesses go into administration within 2 years following a flood, and 40% never open their doors again after such an incident.  Contributing to these figures is the simple fact that many businesses, including retailers, do not have a full understanding of their responsibilities if flooding was to occur.
More often than not, landlords pass on responsibility to tenants through lease contracts; making them liable to cover any costs incurred from damages caused by flooding.  This is the case when the lease does not agree flooding as an insured risk or provide a clear definition of it as an uninsured risk.  As a retailer, to protect yourself in a 'washout', it is imperative for you to be able to confidently answer the following questions:
• Are we liable for covering the costs caused by flooding?
• Is our insurance cover adequate, or are we over/under insured?
As a tenant who is responsible for covering costs, CS2 will deliver you with peace of mind when it comes to having sufficient insurance to cover such damage.  Our expert building surveyors and cost consultancy team can provide Reinstatement Cost Assessments to evaluate the full cost of rebuilding your property following damage or destruction.  Once provided to insurers, this information will ensure you are eligible to receive the full value of your insurance claims for reinstatement works, whilst avoiding excessive premiums.
Case Studies

Grosvenor Gardens, London
CS2 were instructed to undertake a Reinstatement Cost Assessment of a central London Grade II listed building constructed in circa 1868 with retail area to the ground floor and offices to the remainder.  CS2 provided technical skill and in-house cost consultancy expertise to provide an accurate fast-track reinstatement cost assessment report of the building.
Demise Property Portfolio
CS2 was instructed to undertake Reinstatement Cost Assessments on a £610 million large scale nationwide property portfolio.  The portfolio encompassed a mix of residential and commercial properties in both rural and urban locations of varying construction types and ages.  The instruction provided the client with up to date reinstatement costs for each property, ensuring that the portfolio was not insufficiently covered so that excessive premiums incurred.  As a result of this exercise, it was found that a number of the properties within the portfolio had been significantly under insured for a number of years, which could have resulted in a substantial shortfall in cover, had a property required reinstatement.