By David Jay
February 11, 2013
4,286 views
Dilapidations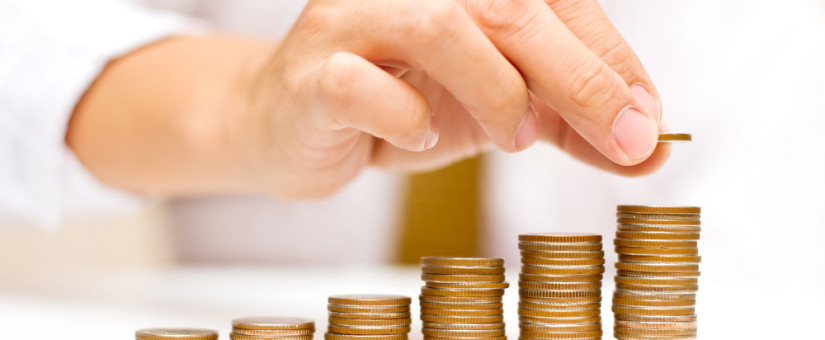 During this blog post, I will be discussing the issue of surveyors' fees. This has long been a contentious issue within the property industry. RICS fee scales, once relied on by members to set their professional rates, are now a distant memory. Such an anti-competitive concept would be unthinkable in today's property market. However, despite the fact that surveyors have been freely negotiating their fees with clients for more than two decades, the question of how those fees are charged in certain circumstances is still exercising the profession.
Rather than charging the usual time-based rates with fees established at the outset for a particular project or service, some situations call for a different charging structure: in some cases, a 'finders fee' or working on a contingency or percentage fee basis is considered more appropriate. This practice has been the norm for many years in areas such as commercial and residential agency and is accepted simply as a necessary evil by clients who may shop around for the lowest commission but ultimately have little choice but to pay a percentage fee to the agent who is best equipped to find them a suitable buyer or tenant.
Surveyors working in property management have historically set their fees on a similar basis. However, with the most recent editions of the RICS Service Charge Codes for both commercial and residential property, the RICS has made moves to outlaw the practice of percentage fees for managing agents. The codes recommend that fees are set on a fixed price basis rather than being calculated as a percentage of expenditure, saying: "Percentage is no longer appropriate and is considered to be a disincentive to the delivery of value for money". RICS states that the management fee should be "a fixed fee subject to annual review or indexation". Anecdotal evidence shows that some managing agents are continuing to charge on this basis but the aim is to prohibit its use as far as possible.
Like agents, a large proportion of surveyors offering dilapidations advice have traditionally worked on a percentage fee basis. The RICS is not particularly in favour of this and an article in Property Week in 2011 claimed that the Institution sees contingency fees as "little more than profiteering" [Andrew Marshall, Property Week 24.06.11]). With the advent of the Civil Procedure Rules (CPR) which governs the resolution of dilapidations disputes and the introduction of the Dilapidations Protocol, whether or not such fees are acceptable or even appropriate in dilapidations practice has become a hotly debated topic.
Paying for results
When offering dilapidations advice to tenants, it is frequently the case that the surveyor who achieves a profitable outcome for his or her client will be paid a percentage of the sum that is achieved. A contingency-based fee arrangement is well suited to the tenants' position in a dilapidations claim because where there is a clear difference between the claim and the settlement, it is a simple matter for the client to calculate what he has gained and pay the surveyor an agreed percentage. The argument goes like this. The client receives appropriate advice, wins the claim, pays the surveyor accordingly for a job well done and everyone is happy. Those who are against contingency fees being paid to surveyors often put forward the argument that being remunerated in such a way increases the temptation to escalate claims in order to increase the fee that could be earned as a result. However, any chartered surveyor worth his salt – and his RICS membership – is unlikely to risk his reputation by putting him or herself in this position. There is little evidence in the market that this is common practice and it is generally only when a claim is disputed that problems may arise.
The argument here hinges on the role of the surveyor and the professional ethics that are so closely bound into achieving chartered status. The key issue is the question of the surveyor offering the client advice as a professional 'expert' and whether or not this is different to the role that is taken on when a surveyor is acting as an expert witness in a dispute.
Taking expert opinion
In trying to resolve whether or not surveyors can legitimately charge on a contingency fee basis for dilapidations advice in light of the CPR, in 2009 the RICS approached Falcon Chambers' dilapidations expert Guy Fetherstonhaugh QC for his view on the matter. Having considered the subject in detail, the eminent QC came to the following conclusion:
"Surveyors instructed on a dilapidations case prior to the onset of litigation are not subject to any of the courts' rules and procedures unless and until they are instructed to provide evidence in ongoing litigation. At that stage, their previous conduct may be brought into account in any orders for costs."
However, he pointed out that "Surveyors accepting instructions to act as expert witnesses (as opposed to non-litigation experts) in dilapidations cases are prohibited from acting on a contingency fee basis."
In coming to this conclusion, the QC quotes Paragraph 9.3 of the CPR PDPAC which states that:
"Where a party enters into a CFA (contingency fee agreement) that party must inform the other parties about this arrangement as soon as possible and in any event either within 7 days of entering into the CFA concerned or, where a claimant enters into a funding arrangement before sending a letter before claim,[this must be made clear] in the letter before claim."
Guy Fetherstonhaugh emphasises that the CPR doesn't actually outlaw contingency fees, it simply states that any percentage fee arrangement entered into by a surveyor must be notified at an early stage in any dispute proceedings. He concludes by saying "there is nothing preventing a client instructing a surveyor on a CFA basis at the early stage of a dilapidations dispute but… if the matter cannot be settled prior to the issue of a letter of claim, then the fee will have to revert to a standard basis of payment".
This seems to back up the commonly held view that, when a professional adviser provides his or her advice on a dilapidations claim, that is simply the standard service for which the client is paying. In this situation the surveyor is acting as an 'advocate' rather than an 'expert' and taking a percentage fee is fine. However this only applies to pre-litigation advice. Should the case go to court and the surveyor be called as an expert witness, then contingency fees are no longer acceptable due to the fact that the surveyor is being paid by one of the parties to the case and his or her evidence cannot be considered by the court to be unbiased. Clients need to be aware that if they are paying their surveyor a percentage fee, they may not be regarded by the court as a credible witness and the claim could be jeopardised as a result.
In April 2012, the RICS published a new Dilapidations Guidance Note – now in its 6th edition – which has nothing new to add to the subject. Rather than spelling out to members whether or not contingency fees are acceptable, the Institution has chosen to sit firmly on the fence and simply says that the question of how pre-litigation fees are to be charged is "a matter of contractual agreement between surveyors and their client".
Watertight evidence
So ultimately it is up to the profession to make up its own mind how to charge clients for the work it undertakes on their behalf. The most important aspect of all this is that surveyors taking a percentage fee from clients for providing dilapidations advice must appreciate that if they are then called upon to act as expert witnesses, their evidence is likely to be examined more critically and they must ensure it is watertight. Incentive-based fee arrangements are not outlawed by the dilapidations protocol but the surveyor must inform all parties of the basis on which fees are being paid and ensure that clients are aware of the implications should a dispute end up in court. Clients should also appreciate that in this situation, the Judge may call into question the legitimacy of a claim prepared by a surveyor being remunerated on a percentage fee basis.
Disputes aside, what is wrong with rewarding success? There must be some way of measuring the value of the professional advice with which a chartered surveyor provides his client. Where this value can easily be quantified in financial terms, surely there is no reason why a percentage fee for a job well done should not be paid- in many cases clients insist on this. However, if surveyors are to continue to work on a contingency basis it is vital that they appreciate the implications for both themselves and their client should a claim be disputed and end up in court.
This article was published in the RICS Commercial Property Journal magazine in September-October 2012.
For further information contact David Jay.