By Eve Hesketh
August 22, 2018
735 views
local, news, Northampton, Promotion, Staff, surveyors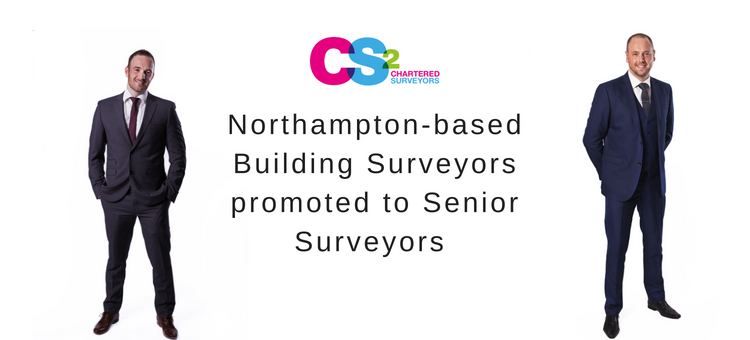 August has seen two of CS2 Northampton's longest-serving Building Surveyors promoted to Senior Surveyors. Matt Cochrane and Jonathan Grove both joined CS2 as Graduates and have since earned a wealth of experience within our Northampton Office. This has now offered them the opportunity to manage their own teams, as well as a promotion to Senior Surveyors.
Matt Cochrane has over 10 years' experience within the construction industry and provides a variety of surveying, project management, contract administration and architectural services for a wide range of clients. Now working closely with Mike Gregory, Matt looks to become MCIOB by the end of the year and specialise in Monitoring and Employers Agent work.
Jonathan Grove joined CS2 as a Building Surveyor, originally starting work in the construction industry as a school leaver in various capacities from design and specification work to project management, with substantial experience in both offsite and modular construction. Jonathon joined the Northampton Office after reading for a degree in Building Surveying at the University of Reading. Jonny now has set his sights on getting Chartered in 2019. Jonathon is currently the deputy chair of the Leicester Northampton and Rutland RICS MATRICS.
Congratulations to both Matt and Jonathan, who make up CS2's team of over 70 Property Professionals.
To keep up to date with all CS2 Staff News make sure to follow CS2 on Social Media and via our News and Events Page.