By Rachael Swanston
September 11, 2015
577 views
Retail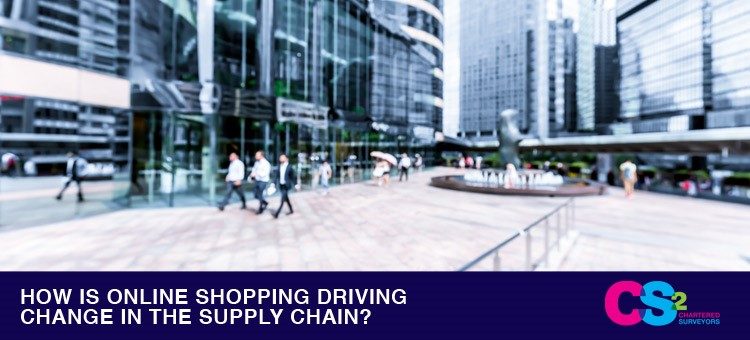 Here we address the elephant in the room: the 'last mile' challenge of online shopping that multi-channel retailers are facing, and how these are influencing new strategic approaches…
Changing customer habits
In the face of the digital age, retailers have been exposed to dramatic changes in customer shopping habits, ultimately leading to the 'bricks vs. clicks' phenomenon. Driven by the rise of the 'technological savvy', 'convenience seeking' and 'price conscious' customer, retailers feel a pressure towards providing e-commerce in order to provide:
Price transparency between themselves and competitors
Convenience in allowing purchases to be made from home/work
Greater product choice by removing the constraint of in-store shelf space
However, despite the initial battle between the single channels, e-commerce cannot stand alone as the convenience of shopping online is restrained by delivery lead times. This issue has resulted in a collaboration of both bricks and clicks into a multi-channel retailing strategy; one which brings its own challenge.
The 'last mile' multi-channel challenge
By introducing e-commerce into their strategies, retailers have been faced with the 'last mile' challenge with customers demanding convenience regarding delivery locations and times of their online purchases. The last mile of delivery has therefore become the most difficult and expensive for retailers in finding means of getting packages to urban areas, with multiple end delivery points, within the short timeframes required by the customer. At the final point of this 'last mile', retailers are also faced with the unavoidable challenge that is getting their goods through the customer's door; finding that letterboxes are too small, and the customer is often not present to sign for their order.
By way of diminishing this issue, many retailers have now adapted a fast-growing click-and-collect retailing format. Allowing the customer to order online and collect their purchase at a time and place which suits them avoids the problem of getting the goods through the front door.  For the retailer, this strategy helps to cut 'last mile' delivery costs and times by reducing the number of drop-off points and passing overheads on to the customer in their travel to stores. Whilst the implementation of click-and-collect requires continuous support from physical stores, retail giants such as Waitrose and Tesco are already branching out to offer alternative collection locations such as petrol and tube stations.
As online sales continue to boom and retailers contend with the 'last mile', we are also seeing a change in the location and size of retailers' distribution centres as they begin to update their supply chains.  With the need to reduce lead times to stores and customer housing, retailers are relocating to urban areas to be closer to the end delivery points, acquiring multiple local 100-200,000ft warehouses. Obtaining a central dedicated e-commerce centre is also likely to be factored into the supply chain, for those with high levels of online demand, to support the smaller sheds. Establishing this type of logistics strategy helps cope with demand from online sales, whilst maintain the servicing of stores.