By Rachael Swanston
April 20, 2016
483 views
Awards, Manchester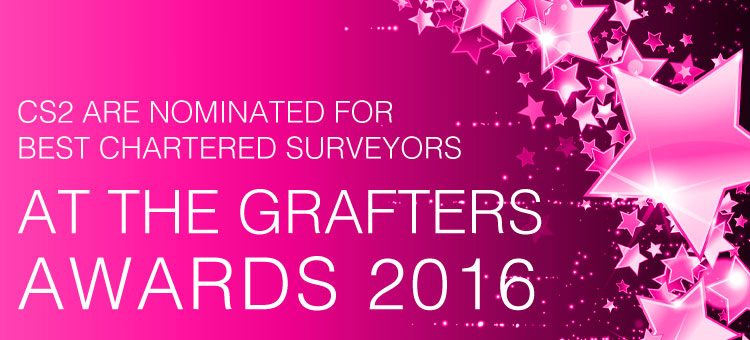 CS2 have been nominated in the Best Chartered Surveyors category. Other categories include Best Architect, Best Contractor, Best M+E Consultant, Best QS Practice and many more…
CS2 attended the Grafters Awards last year and despite being up against some excellent competition at the awards; they proudly walked away with the award for Best Chartered Surveyors!
The team were delighted to win the award in 2015, which increased our strong brand presence in the North West. The award proved to be a reflection of the hard work and emphasis on excellence put into every project CS2 undertake.  To be recognised in the construction industry for our outstanding business values and customer satisfaction, is a tremendous credit to CS2.
The Winners of 'The Grafters 2016' will be announced at a Glittering Gala Dinner at the Mercure Manchester Piccadilly on Thursday 19th May 2016, thus celebrating the North West Construction Industry
The Grafters annual awards are all about bringing together the construction industry from the North West to recognise the contribution of key players in the market. CS2 understand the importance of forming and retaining relationships within this industry and are excited to be nominated for a second year.
The winners of the awards will be based purely on public vote. So click here and get voting.