By Rachael Swanston
March 21, 2016
861 views
Investors, London, Occupiers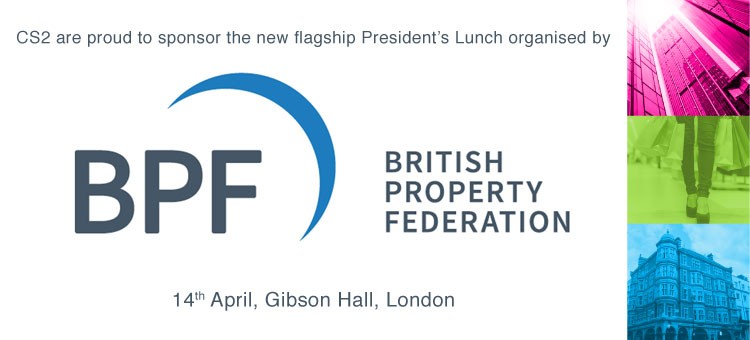 CS2 is proud to be sponsoring the British Property Federation President's Lunch in Apri
CS2 are proud to be sponsoring a new flagship event for the British Property Federation (BPF), The Presidents Reception. The Presidents Reception lunch will aim to meet the demands of formal networking opportunities and provide an extra benefit to members.
The lunch, which is the first ever of its kind, will take place on Thursday 14th April and will be held in the City of London's splendid Gibson Hall.  The BPF Presidential team will be present to provide their valued input on the real estate market.
We feel privileged to be one of only three sponsors for this event. Alongside CS2, will be Ashurst and Willis Towers Watson, who will be using the event to raise their profiles and awareness.  Alan Edge, Andrew Jenkins, Ben Walker and Carl Raven will be hosting the CS2 table, accompanied by 6 of our prestigious clients.
The lunch will bring together senior figures from across our membership for a networking drinks reception followed by a three course meal.
Another exciting first for the BPF, will be an award ceremony for the BPF Tomorrow's Leaders Awards, which will recognise four exceptional young professionals aged 35 and under from BPF member organisations.
This will be a networking lunch not to be missed!
You can view the BPF LinkedIn page here.