By Rachael Swanston
May 16, 2016
574 views
Investors, Occupiers, Trusted Advisor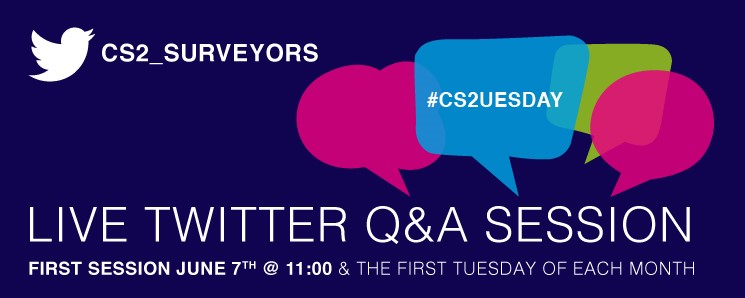 We're excited to announce the launch of our live Q&A twitter sessions – #CS2uesday.
On Tuesday 7th June, our expert team of building surveyors, cost consultants and project managers who work across retail, commercial office, industrial and logistics will offer advice and answer questions live on twitter.
The first #CS2uesday will take place between 11:00 and 12:00 and continue on the first Tuesday of every month when enquiries on building surveying, cost consultancy, construction consultancy and dilapidations from across the built environment will be answered.
CS2 aims to simplify the process of building surveying services, translate complex legislation that impacts landlord and tenant and advise on how to get the most from built assets and investments.
Questions don't need to be tweeted on the day of the event; CS2 will keep a record of all questions asked throughout the month that attach #CS2uesday, with the aim of providing simple answers to complex issues between 11:00 and 12:00 on Tuesday 7th June.
We look forward to hearing from you.
The CS2 Team