By Eve Hesketh
December 4, 2018
518 views
agents, aquisitions, Event, landlord, Manchester, north, north west, Retail, sponsors, Tenants, units, xmas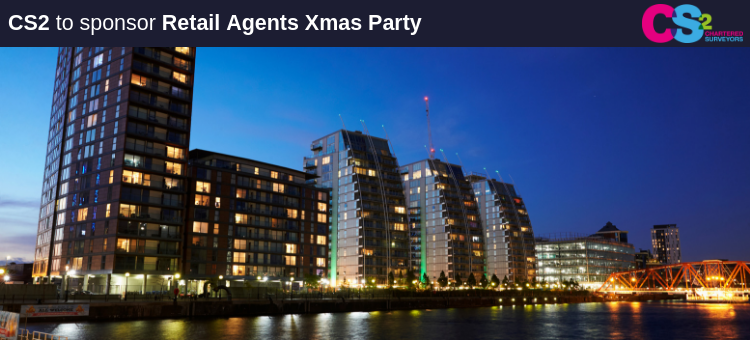 December is finally here and CS2's Christmas events are in full-swing. With our regional Christmas drinks only a few weeks away; we will be kicking off the seasonal festivities with the Retail Agents Christmas Party, of which CS2 is thrilled to sponsor.
The event is due to take place on Wednesday 5th December at Manahatta, Deansgate and will bring together retail agents from across the North-West.
CS2 are delighted to sponsor this event due to our years of expertise working within the retail sector. At CS2 we have extensive knowledge about the retail sector, what works best and how to minimise risk and maximise return on built retail assets. The strength of CS2's knowledge is the key to our success in the retail sector, our expertise includes: project management, cost consultancy, the preparation of schedules of dilapidations, technical and environmental due diligence, contract administration services, planned preventative maintenance, acquisitions surveys, party wall and neighbourly matters, and the management of routine and complex refurbishment projects.
We are very much looking forward to sponsoring and attending this event, later on this week. To keep up to date with all of our other events taking place this December, make sure to follow us on Twitter and keep an eye on our News and Events page.