By Eve Hesketh
October 2, 2019
706 views
Charity, october, steptober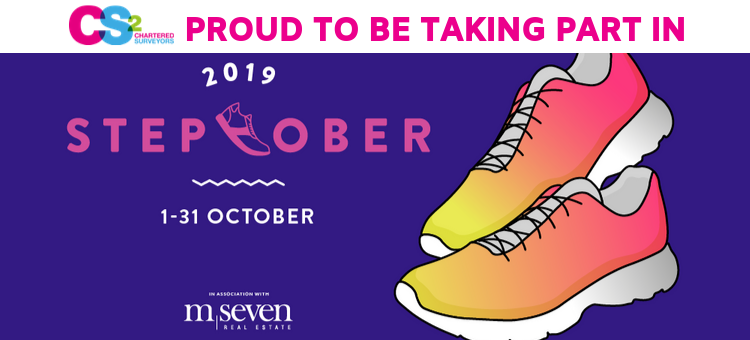 CS2 have 3 teams taking part in the M7 Steptober Challenge this month. There will be many teams across the industry, competing with each other to see who can log the most steps during the month of October. We will be raising money for the LaidAid charity, which works hard striving to end youth homelessness in the UK. The organisation brings together businesses and individuals from across the industry to support charities delivering life-changing projects for young people who are or have been homeless.
Last year participants clocked up enough steps to walk around the world three and a half times, but this year the challenge is to make it to four laps.
As we have 3 teams we are looking forward to some friendly rivalry across our regional offices. Steptober is also a great way to encourage wellbeing in the workplace – the challenge gives people the motivation to take a walk at lunch time, walk up escalators or take the stairs instead of the lift.
You can visit our JustGiving pages and support our teams here: