By Eve Hesketh
October 11, 2019
508 views
Accessible Retail, networking, Retail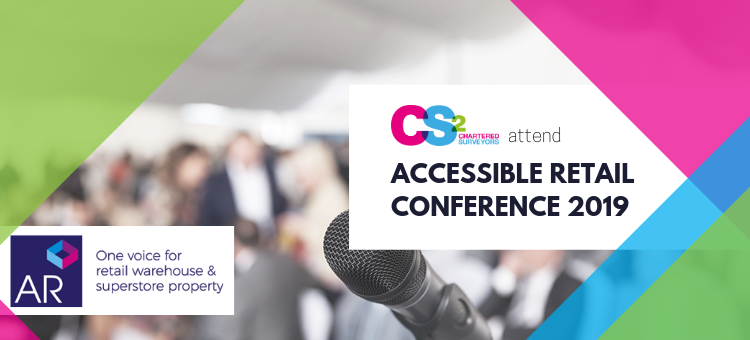 This week, some of the CS2 team were thrilled to attend the AR Conference 2019. This is a day organised by Accessible Retail, the largest organisations within the Retail sector, working to promote the success of the sector to the benefit of all their members.
The conference hosted over 400 property professionals within the retail industry and featured seminars by key players within the sector, including: Ben Whittle, Accessible Retail Chair; Will McKee, Accessible Retail Chief Executive; Jonathan Hirst, COO of Dreams; Dave Frost, Senior Associate Director of Urban Edge; Dave King, Head of Programmes of Variety, The Children's Charity; Ian Johnston, CEO of Engenie; Richard Walker, Managing Director of Iceland Foods Group and Rob Arthur, Senior Consultant of The Big Picture.
CS2 were represented by Directors, Kate Martin and Russell Bennett, and Building Surveyor Oliver Ferris. They were thrilled to have met lots of contacts new and existing at the conference, and also attend the 'Meet The Retailer' aspect of the day.
If you met our team and would like to catch up, or if you didn't meet us there but would like to hear more about our retail expertise, contact us here.