By Rachael Swanston
March 30, 2017
626 views
France, Optician, UK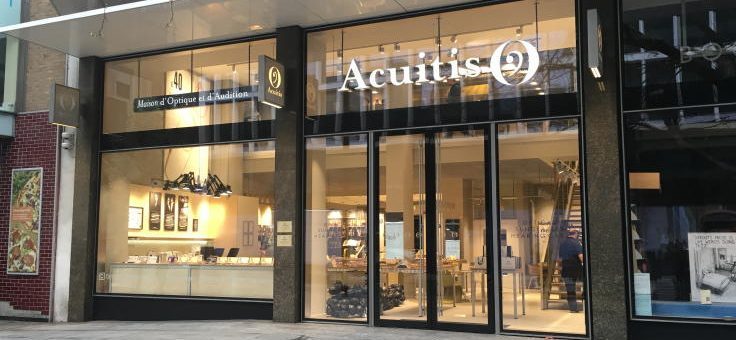 CS2 are pleased to announce that they acted as Project Manager of the fitting out works for the first Acuitis Optician and Audiology store in the UK. The Tottenham Court Walk store opened it's doors to the public yesterday, Wednesday 29th March 2017.
Acuitis was founded by father and son duo Daniel and Jonathan Abittan, launching their first store in Paris in 2010. They now boast 47 stores throughout France. Acuitis create their own frames, all of which are designed by Frédéric Beausoleil who is traditionally trained and uses the most refined materials to offer unique creations. Acuitis strive to offer affordable designer eyewear to all, combining creativity and health, fashion and affordability.
CS2 were engaged at the outset to help introduce the French opticians brand into the UK market. CS2 provided a dedicated team of experienced project and cost managers, CAD technicians and project co-ordinators. Working closely with the clients' French delivery team including architects and shareholders we successfully delivered Acuitis' first ever UK based store.
Bringing an established French based concept into a foreign market had its challenges, however, CS2's strength in project management, cost and building consultancy ensured clear channels of communication remained throughout the project, with all interested parties, delivering a successful project on programme.