By Eve Hesketh
June 3, 2019
657 views
anniversary, Bristol, Charity, Community, local, project, volunteering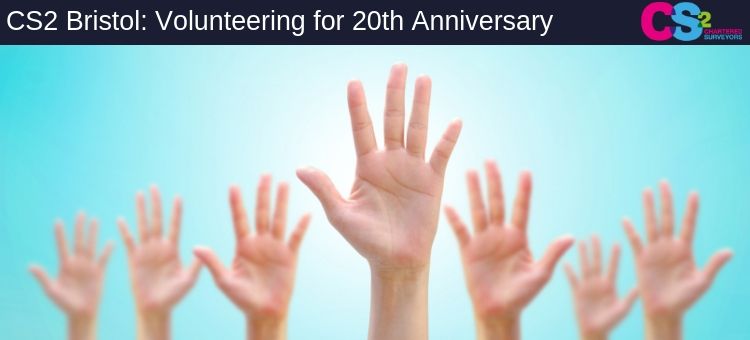 August will mark the 20th year of CS2. As part of our anniversary celebrations, we have decided that the money we would have spent on a big birthday celebration, will instead go towards local volunteering projects for each of our office locations. All six regions will decide on a project and cause that they wish to help. First to begin their volunteering project is the CS2 Bristol Office.
On July 3rd the Bristol CS2 team will be working together at the Greenfields Project based at Lawrence Weston Community Farm, which is part of the Brandon Trust charity. The Greenfields Project offers older people, with learning disabilities and autism, opportunities to get involved in a variety of gardening and craft activities in a relaxed environment.
The CS2 team will be working together to make the working area more accessible to people and volunteers with mobility issues. They will be re-laying a main path, sanding down and re-painting hand rails, raising existing flower beds to make them more user friendly for anyone with a disability and doing some general gardening work.
Mathew Belgrove, CS2 Director and Bristol Office Head, said "We're excited to be using our building surveying, quantity surveying & general practical skills to help such a great project. After our initial site visits, it is clear that it means so much to the older people involved to be able to work in the gardens and create some fantastic produce for the charity. We're delighted to be able to help make the space better for them for the future."
The CS2 team are currently busy working on the specifications and plans for the day, plus keeping their fingers crossed for fine weather to enable them to complete the project on time! Watch this space for some 'before & after photos' of the transformation.