By Eve Hesketh
May 28, 2019
343 views
change, commercial property, Consultant, energy, epc, green, Legislation, Sustainability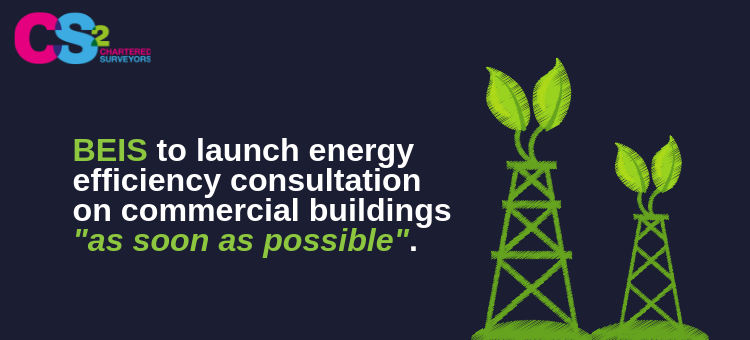 The Department for Business, Energy and Industrial Strategy (BEIS) will launch a consultation on the emissions of commercial buildings "as soon as possible", describing the sector as a "huge untapped area" for improvements.
Speaking at a BEIS Committee hearing last month, Energy and Climate Change Minister Claire Perry announced that the Government would consult on what actions would drive improved energy efficiency and reduced emissions in the commercial built environment sector.
Around 60% of the sector is rented, creating barriers to improve energy efficiency due to complex contracts between landlords and commercial tenants which often clash with the ownership, maintenance and long lifetimes of technological improvements.
However, at the hearing Perry and BEIS's Director of Energy Efficiency and Local Department, Ben Golding, confirmed that a consultation would be launched "as soon as possible".
Clean growth targets
The Government's Clean Growth Strategy includes a "package of measures" to support business to improve energy productivity by at least 20% by 2030. This will lead to the establishment of an Industrial Energy Efficiency scheme to help large companies cut energy use and bills in commercial properties.
Around 40% of the UK's carbon emissions come from energy consumed in buildings. The CBI believes carbon savings of 43MtCO₂ should come from buildings, equivalent to a 20% reduction. However, CBI evidence given in the hearing session suggests that many commercial property owners remain unaware of the Government's energy productivity targets.
BEIS estimates that the 20% target will reduce energy costs for businesses by £6bn, of which £2.7bn will be saved by SMEs, with a new energy efficiency targeting scheme set to be introduced to assist smaller businesses. Perry suggested that SMEs, in particular, were likely to ignore energy efficiency as other issues – notably Brexit – were being prioritised.
However, Perry claimed that a batch of new bans or regulations as to how businesses could achieve these savings were unlikely to be introduced, unless the consultation suggests otherwise.
"I don't want to be in the business of banning and regulating everything," Perry said. "We know from experience that is how you drive out innovation and market responses, which can deliver, as we've seen with renewable energy."
Golding pointed to funding and existing regulation that could help businesses drive efficiency improvements across their built environment portfolio.
The £315m Industrial Energy Transformation Fund has been launched to support businesses with high energy use transition to a low-carbon economy.
Elsewhere, the Minimum Energy Efficiency Standard (MEES) came into effect on 1st April 2018, imposing new rules on both domestic and commercial properties within the private rental sector. The new rules prohibit landlords from granting a tenancy to new or existing tenants if the property has an Energy Performance Certificate (EPC) rating below band 'E'.
However, the Green Finance Taskforce has recommended that all commercial buildings should be Band B by 2035.
To find out more about these changes and how they may affect you, please contact CS2's Energy and Sustainability Consultant James Cutter.