By Alan Edge
November 3, 2016
1,010 views
agents, conflicts, property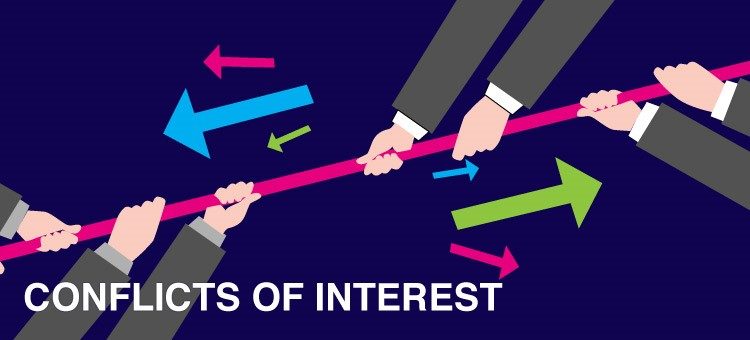 Following industry criticism, RICS is going to launch new guidance that tackles conflicts of interest in UK commercial property. A front page report in Property Week highlighted industry professionals had challenged the current guidelines owing to the process of 'double-dipping', where agents work on both sides of the deal.
Banned in legal and accountancy professions, conflicts of interest have long been a hidden practice; while considered commonplace in the US, the industry here has called for UK-specific guidance to relate to what they consider a unique market.
Some argue that as the practice is commonplace and clients don't appear to be complaining, they (clients) must feel they receive a valuable and fair service, that if it is industry professionals making the challenge it must simply be a case of 'sour grapes.'
That isn't the case. It's to do with clarity. Conflicts should be openly declared and there's value in RICS' decision to examine current practice and give guidance on how it should be conducted – fairly, transparently and to the benefit of the client.
At the heart of the debate is whether clients are receiving the strategic advice they need to make sound financial decisions or whether their advice, and subsequently, their actions, are undermined somewhere within the process.
As an 'industry professional', I understand the benefits of the integrated commercial property and real estate service; the fluidity of knowledge-sharing between related services, the potential to deal with fewer people, and the reassurance of a known-brand name to walk a client through the whole process.
These elements combined can sometimes make life far easier for the client, but the question the industry has asked RICS to explore and answer is this: is the practice really providing clients with the most impartial advice, to the best of their ability and knowledge? And by representing both sides of the deal, who benefits the most, the consultancy, or the client?
RICS states that multiple service provision needs to be declared, that there needs to be healthy competition – as within all industries – and it's not good practice for one agent to manage both sides of the process, with one department taking care of the landlord and another looking after the tenant. When this is the case who does the consultancy prioritise, and who are they accountable to? And if there's no competition in costs, does it mean they can charge the client more?
Organisations who represent both sides must demonstrate they have a 'Chinese Walls' policy in place, but how is this regulated, asks the industry? What guidelines can be put in place to ensure they are? These are also key areas RICS has been tasked to explore and feedback.
Companies need to offer full transparency, not only so clients can make an informed decision, but so 'fairness' is implemented across the profession for all firms.
So what can clients do to make sure the advice they receive is impartial and detailed, even if its information that has the potential to hinder the progress of an acquisition or highlights additional cost – because isn't that a trademark of our industry, that we're often considered to be the bearer of bad news? Yes, but the key is to then provide the best solutions for the client, information that is transparent that we can act on.
Independent consultancies, by their very nature of their size, don't have the same potential for conflict, so advice is based on client best value. They also tend to have lower staffing levels with a more streamlined chain of command. This can enable greater flexibility and increased responsiveness, and often includes more involvement from senior staff on accounts and a greater access for clients to strategic advice.
And relationships are paramount, the desire for consultants to position themselves as trusted advisors, building long-term connections, is usually an overriding and recognisable factor, through their advice and their output. If this is in dispute, we all must rely on associations such as RICS to provide the regulations and checks that the majority of other industries have in place. This is what the industry has asked for and what RICS is saying it will do.