By Eve Hesketh
August 6, 2019
305 views
circular economy, energy, Enviroment, issues, Sustainability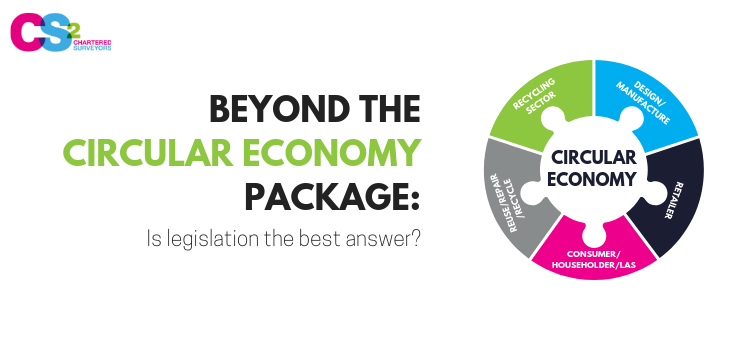 As the world's environmental media focused on the Sustainability revolution over the last few months, it will be interesting to see how UK regulation and legislations adopts the principles, as previously the European Commission would release the long-awaited revamp of the circular economy package.
Many are still debating whether the proposed common EU target for recycling 65% of municipal waste is high enough, could the UK go higher. Others have observed that the package seems light on new legislation.
To my mind, there is very little detail at this stage but part of me wonders: is this not a good thing?
No single piece of legislation – from the EU or UK- could ever deliver such an all-embracing concept as the circular economy. The necessary changes in mind-set will inevitably take time. The circular economy will require businesses, communities, governments, families and individuals to envisage and enact new ways of living, working, communicating and consuming.
At this stage, I believe what the UK can do best is establish and promote an ambitious, inspiring framework, which promotes competition and innovation, and then factor this into any legislation that it does introduce.
I still believe there is too much focus on targets, and too much of an obsession with categories of products, instead of the resources within them. The circular economy package should ultimately be about how best we use the resources we have available and for what means. We need to look at this issue from a broad perspective; not, for example, get bogged down in specific packaging targets for cardboard. If targets and legislation are to be part of the solution, then they need to be the right ones.
Another part of me will welcome any specifics that do emerge. On extended producer responsibility, the Commission states that it wants "to create a direct economic incentive for producers to make products that can be easily recycled or reused". To do this, "the UK Government will propose to differentiate financial contributions paid by producers in extended producer responsibility schemes on the basis of the end-of-life costs of their products".
This is a conundrum that many experts in the field have been trying to crack for years. So, in this instance, I eagerly await the Governments proposals and any frameworks that it may deliver.
Finally, I have said on many occasions that product standards, voluntary or otherwise, could be far more effective drivers of change than legislation. In the US, the Electronic Product Environmental Assessment Tool (EPEAT) is a quality label that spans the entire lifetime of a product from design through to end-of-life management. It has brought to bear well-known examples of consumer and local government-led pressure on producers to manufacture environmentally-friendly products and services.
We need to look at how we might use such a standard in Britain and, in particular, we need to be more energetic in implementing standards such as the WEEE Label of Excellence (WEEELabex) and equivalents.
It is a real shame that we have lost the time it took to reboot the previous draft of this package from a year ago. If they choose to, I am minded to let politicians debate a recycling target of 65%, 75% or 85% for the next four years.
In the meantime, let's build the partnerships we need to deliver a circular economy. Contact our Sustainability Consultant, James Cutter for more info.