By Rachael Swanston
November 27, 2015
527 views
Economy, Investors, Occupiers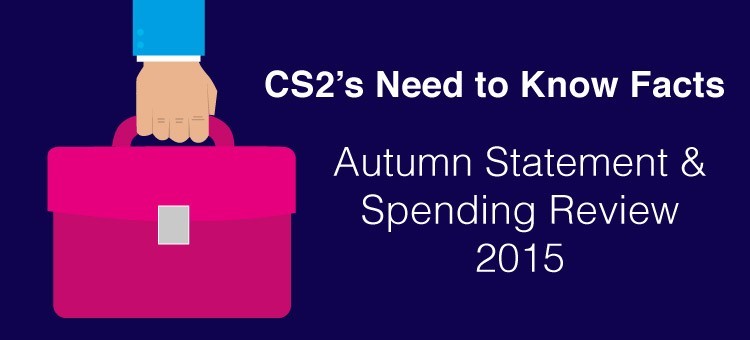 On the 25th November, the Chancellor of the Exchequer, George Osborne, outlined government spending plans for the next four years in the Spending Review and Autumn Statement 2015. Below is an overview of the key measures that will affect the property industry.
Business
Uniform business rates will be abolished and elected city mayors will now be able to add a premium to business rates to pay for new infrastructure, provided they have the support of the local business community.
Osborne also stated the end of the retail discount scheme, 'Retail Relief', which, with the Retail Price Index seeing bills rise, will witness high street retailers faced with an increase of 17.2% in business rates come next April, putting many of them in danger.
Although ending retail benefits, the government hopes to create 26 new Enterprise Zones and introduce £12bn of Local Growth funding. Some existing zones will be expanded and up to 15 new zones will be created in smaller towns and rural areas, spreading Enterprise Zone benefits to 108 sites across the country.
Asset sales were a key area of Osborne's plans to raise funds for increased spending and he confirmed plans for £4.5bn of sales through government departments. Among the assets to be sold are several London Victorian era prisons which could have a development value in excess of £3bn. Councils are also allowed to retain receipts from local property sales.
Housing
£6.9bn pledged to fund development of new first time buyer homes
3% increase on stamp duty for buy-to-let properties and second homes
London Help to Buy scheme introduced to offer interest-free loan worth up to 40% of the value of a new home
Ensuring the release of unused and previously undeveloped commercial, retail, and industrial land for Starter Homes
Loosened restriction on brownfield sites in the Green Belt
Reforms to the planning system, including a new delivery test on local authorities to ensure delivery against the number of homes set out in council's Local Plans
Backing SME house builders by extending the £1bn Builders' Finance Fund to 2020-21, and halving the length of the planning guarantee for minor developments
Offering £2.3bn in loans to help regenerate large council estates and invest in infrastructure needed for major housing developments
Investing £310m to deliver the first new garden city, Ebbsfleet
By committing billions of pounds to building new homes the government is clearly committed to increasing both housing supply and home ownership. However, the government needs to understand that these new homes must be built in locations with good transport links, hospitals, schools and employment possibilities. The chosen locations need a variety of housing types to suit different demographics.
The construction industry has been preparing to boost its capacity to a level allowing it to meet the demand for housing. However, reforms of the planning system to increase the supply of smaller sites to ensure local initiatives deliver and releasing more public land would be a step towards speeding up the rate to which developers can build.
The new 3% increase in stamp duty for buy-to-let properties and second homes has been designed to deter buy-to-let and overseas investors. This could have a negative impact on buy-to-let investors and the rental market and may lead to a shortage of good quality properties or increases in rent.
The investment of £310m to deliver the new garden city at Ebbsfleet is part of a wider £700m programme of regeneration at Barking Riverside, Brent Cross, Northstowe and Bicester Garden Town.