By Rachael Swanston
December 20, 2016
553 views
2016, year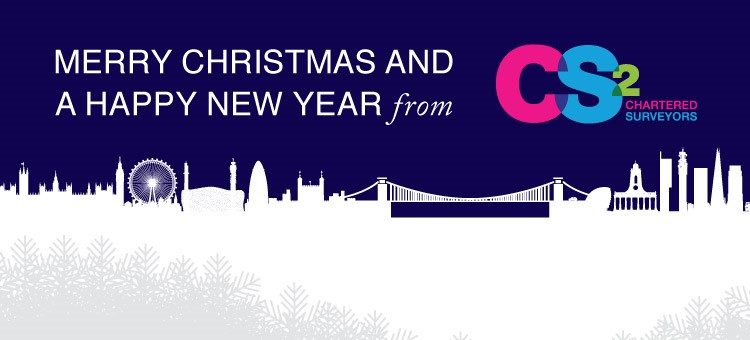 As another year comes to a close, we thought it would be nice to look back and reflect on some of our best moments.
Sponsoring Opportunities
CS2 were involved in sponsoring numerous events during 2016. In March we were proud to sponsor the British Property Federation President's Lunch which was a new flagship event. In April we sponsored the Accessible Retail Quiz Night, but could not quite pip Realis Estates to the winning post!
A first for CS2 was sponsoring the CS2Express for The Property Race Day at Ascot in July. CS2 not only sponsored the train, but took over Ascot station with brightly coloured CS2 flags, welcoming all the race-goers. Also in the summer CS2 sponsored Proms in the Park, which was organised by the Milton Keynes City Orchestra and The Parks Trust.
We kicked off the Christmas festivities by sponsoring the Accessible Retail raffle for the Christmas Lunch and a couple of weeks later CS2 sponsored the goody bags for the PMA Christmas Lunch. Both events were sell out and a very 'merry' time was had by all.
Events
The Manchester office took to the streets with some brave clients who took part in a Halloween Ghost Walk. Gin was the drink of choice for the Bristol office, who hosted a gin tasting evening. This is an event that we may take to the other regional offices as it was such a great success.
Awards
2016 saw the Manchester office celebrate being awarded the 'Best Chartered Surveyors' Award at the Grafters for the second year running.
Middle Aged Men in Lycra!
Cycling was popular during 2016. David Jay cycled from Milan to Monaco, CS2 entered a team of 3 into the South West Property Sportive 100 mile bike ride around Bristol and Andrew Mather took part in the Race the Sun Brecon Beacons Challenge. All the challenges undertaken raised money for well deserving charities close to the hearts of the cyclists taking part.
Expanding
During the Summer the Bristol office moved to the top floor of the well known Spectrum Building. CS2 Bristol made 4 new appointments this year and the office continues to grow and serve the South West.
Across the regions CS2 have employed 12 new members of staff.
So, that's 2016 in a nutshell. Here's to 2017, we look forward to continued great working relationships with existing clients and welcoming new clients into the world of CS2!