By Rachael Swanston
September 27, 2013
1,532 views
Birmingham, Retail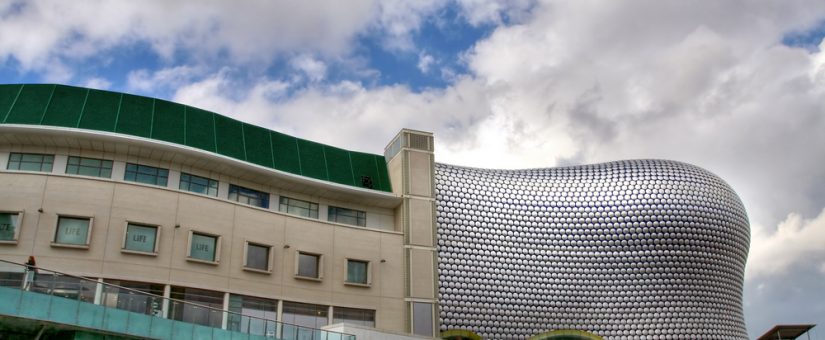 The regeneration of the Bullring over the past decade has led to its positioning as one of the UK's strongest shopping centres. This article discusses the changes which have taken place…
History of the Bullring 
In the 1960's the Bullring was recognised for its revolutionary urban planning, becoming one of the world's largest enclosed shopping centres, with 32,500m² of supermarkets, shops and indoor markets. However by the 1980's the Bullring had become lifeless, with countless vacant units and only a single department store.  The centre had ceased to be a place where locals chose to shop and the commercial area struggled with competition from out-of-town malls.
The Transformation of the Bullring
The redevelopment of the Bullring sparked its transformation to become one of the UK's most popular shopping destinations.  In 1999 Hammerson, Land Securities, and Henderson Global Investors formed a partnership known as the Birmingham Alliance to complete the regeneration project.
Ascertaining that to be successful the past of the centre needed to be forgotten, Birmingham Alliance considered all aspects of the retail centre in the regeneration; including design and the flexibility of space.  The uniquely designed centre now covers 110,000m², has space for over 160 shops and has a 3000 space car park; the project costing in the region of £600million.
Birmingham Alliance's aspirations of developing a thriving shopping centre became a reality by securing anchor store Selfridge's.  Other retailers followed suit of Selfridge's lead, and leasing was soon booming ahead of Hammerson's previous developments, resulting in a 97% let rate by the opening day in 2003.  More recently, the Bullring has acquired retailers such as Forever 21, Hollister, and Apple, who opened their first UK stores in the centre.
The provision of a regenerated shopping centre has transformed the cityscape of Birmingham.  At the heart of the city, the Bullring does not only provide a local place to shop, but also a meeting point, and a social and leisure area.  With the community's acceptance, the financial success of the centre has surpassed expectations, and rents have risen 5% per annum since opening in 2003.
In May of this year, Hammerson demonstrated its commitment and dedication to the Bullring by obtaining a further 16.7% stake in the centre, taking its ownership to 50% in a joint venture with Canada Pension Plan Investment Board.
The Future of the Bullring
Despite becoming a prominent part of Birmingham, the Birmingham Alliance has future plans for further development of the Bullring.
Technology appears to be at the forefront of the developers' mind, predicting the introduction of technological initiatives to the retail centre, including improved click-and-collect stations and transport facilities.
Other ideas which have come to press are the inclusion of a cinema complex to the Bullring due to the thriving leisure activity in the city centre, and the possibility of a Bullring loyalty scheme.
Image credit: Mihai-Bogdan Lazar / Shutterstock.com