By Ben Radford
September 29, 2016
2,017 views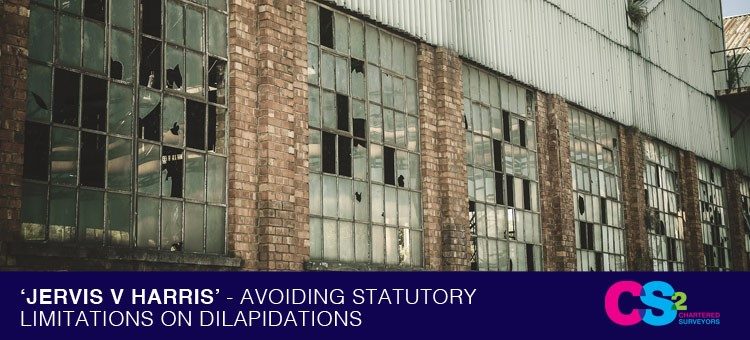 On the 1st September 2016 the RICS published the updated Dilapidations Guidance note, now in its 7th Edition, with increased emphasis and detail on the application and use of Diminution Valuations and their role in the dilapidations process.
With this in mind, many landlords should now be considering their options more than ever in respect of how to avoid the statutory cap imposed by Section 18(1) of the Landlord and Tenant Act 1927 and the subsequent Diminution Valuation, as used by many tenants as a defence in terminal schedules of dilapidations and subsequent claims for damages.
In order for landlords to mitigate this defence commonly used by tenants, most commercial leases contain what is commonly known as a 'Jervis V Harris' clause which sets out a staged pathway for breaches of tenant's covenants to be remedied.
The stages are typically set out as follows:
The landlord is permitted to enter the premises to inspect the state of repair.
The tenant is to carry out work required in accordance with the landlords Jervis V Harris notice within a set time frame.
Failing this, to allow the landlord to enter the premises to carry out the works stipulated within the notice.
To pay the landlord the cost of the works as a debt due upon completion.
The most significant benefit of issuing a Jervis v Harris schedule is that if the dilapidations works are undertaken by the landlord in accordance with the notice, the cost of the works is recoverable as a debt rather than that of damages which means that no statutory limitation can be claimed by the tenant under Section 18(1). In addition, this also ensures that the property is put into good order, which in turn will reduce the likelihood of a significant dilapidations dispute arising at lease expiry and will give the landlord the best possible chance of re-letting to a new tenant in the future.
Whilst there can be legal issues in respect of gaining access to the property to carry out the works during a tenant's occupation and the fact that landlord's will have to fund the cost of the works upfront, the Jervis V Harris approach will no doubt appeal to landlords looking to ensure their assets are maintained in good order where they are currently being neglected and their asset value is maximised.