By David Jay
June 15, 2015
580 views
Investors, Manchester, Student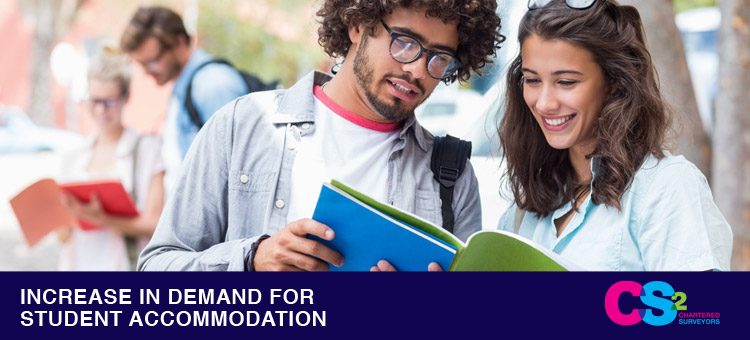 CS2 Chartered Surveyors is undergoing an increase in demand for building surveying services and land acquisition as clients across the North West compete for plots and strive to deliver for the next generation of students and entrepreneurs.
The company has been present in the North West for over eight years and is responding to the region's growing property market, supporting clients who are not only facing a lack of available land but having to fulfil a new emphasis on quality, across student accommodation, office and residential properties.
As commercial consultants to the property and construction industry, CS2 provides expertise in project management, building surveying, dilapidations and cost consultancy across its eight sectors, which include commercial, residential, education and industrial. Across the North West, CS2 has built a strong relationship with clients such as DSV Solutions, Urbanbubble and Student Cribs.
With expertise in big shed construction, the team is advising clients on how and where to purchase land. Ben Walker, CS2 director, said: "People are moving from the south to the north and so there is a lot of competition for the larger sheds and land, especially on the M62 corridor and in Warrington and St Helens. Today it is about being creative with big shed construction."
With expertise in fit out management and cost consultancy, the team is also advising commercial office developers on how to maximise the city's existing floor plates to create multiple, smaller office space and accommodate a growing TMT and entrepreneurial market. Ben said: "The emphasis for occupiers and developers is how to get the most per square foot; Manchester is growing its TMT sector more than any other city and occupiers are looking for smaller offices with greater design."
Over the past 12 months, the team has experienced a rise in student accommodation acquisition surveys as providers strive to cater for students' demand for high quality housing. Identifying and purchasing property and designing to maximise space has become the number one priority for clients. Clients are also asking CS2 to identify the next hotspot in student accommodation across Greater Manchester, Ben Walker, CS2 director said: "Providers of student accommodation are under a lot of pressure to deliver housing of the highest quality and looking for new ways to gain an edge over the competition through design, location and cost."
CS2 was founded in 1999 and is now a growing practice of over 60 employees in six regional teams across the UK. For more information contact our Manchester office.
Published in Commercial Property Monthly October 2014.