By David Jay
March 27, 2015
1,317 views
Investors, Occupiers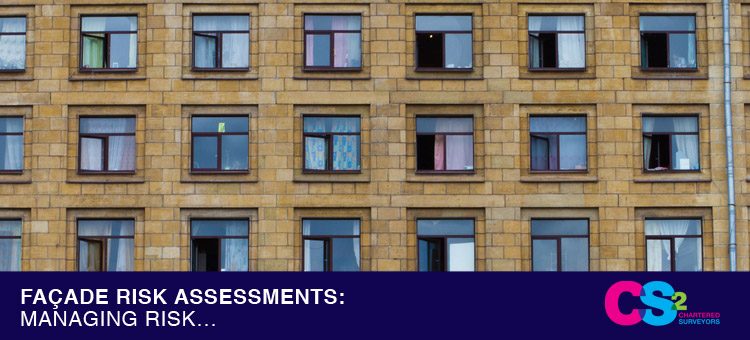 The following news article considers façade risk assessments and why they are important in helping retailers to manage risk….
What is a façade risk assessment?
A façade risk assessment is a risk assessment focused on the potential hazard to the public through loose building elements above a public right of way. The highest risk properties are those with substantial ornate masonry detailing, where weathering can cause stonework to spall/fracture or become loose. Larger ornate buildings are often in built up city centres where public footfall is high.
What is CS2's experience in regards to façade risk assessments?
CS2 has undertaken façade risk assessments for a dozen House of Fraser stores, predominantly landmark buildings due to the history and ornate features of the individual buildings and are often the main department store to each town/city. Surveys undertaken so far include stores in Glasgow,London, Birmingham, Manchester, Cardiff, Bath and Edinburgh.
How do CS2 undertake façade risk assessments?
CS2 surveys are undertaken from ground level and from available vantage points including multi storey car parks, raised public areas, roof tops and balconies of the building being surveyed. Alternatively, we can undertake surveys from high level platforms but due to additional cost and the potential for road closures, we recommend ground level surveys with binoculars and zoom lens cameras in the first instance, and high level inspections only where considered necessary.
How would CS2 help if I have identified a problem with mybuilding façade?
CS2 undertake high level inspections with contractors in attendance to undertake hammer tests and carry out immediate emergency repairs to mitigate risk to the public.
Why should retailers undertake façade risk assessments?
Retailers should undertake façade risk assessments for the following reasons:
• Owners and occupiers have a duty of care to the public and are obliged, if under investigation, to demonstrate reasonable steps they have taken to mitigate and manage risk
• Façade risk assessments reduce the potential risk of dangerous facades resulting in personal injury claims, investigation under the Health and Safety at Work Act 1974 or in the worst case scenario criminal investigation,all of which can cause financial and reputational damage
• Vigilance in the repair and maintenance of properties ensures asset valuations are maintained. CS2 façade risk assessment also double up as external planned preventative maintenance surveys and rood inspections.
What is best practice in other countries?
It is interesting to note that in New York it is a legislative requirement for owners of buildings greater than six stories high to have their building exterior walls and appurtenances inspected once every five years and file a technical report to the Department of Buildings within the city. Perhaps London and the major cities within the UK should follow suit, where buildings are often older, more ornate and at more risk.
For further information contact Ben Walker.