By Rachael Swanston
March 8, 2017
599 views
international, women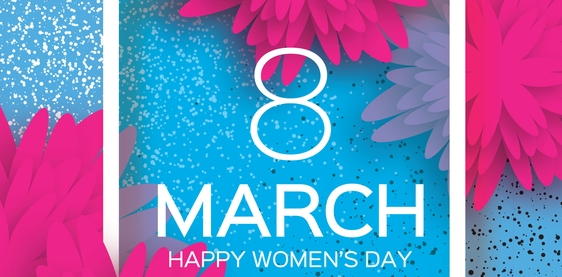 International Women's Day (March 8) is a global day celebrating the social, economic, cultural and political achievements of women. In view of this, we want to highlight the successful women within our company and some of their thoughts on working in the construction industry.
Amanda Lewis, Quantity Surveyor. Amanda joined CS2 as a secretary in the Cost Consultancy division of the company, but after a few years decided to challenge herself by studying to be a Quantity Surveyor. In February 2016 Amanda gained her degree and is now Chartered. Amanda loves the fact that she learns something new every day. She also thrives on being a woman working in a predominantly male industry!
Stephanie le Couteur, Associate Director. Steph recently joined our Birmingham office and has over 10 years' experience within the commercial property industry. Steph specialises in project management and contract administration services for construction and fit-out projects in the UK across many sectors. Steph enjoys undertaking project work, problem solving and seeing a project completed. She loves the flexibility of splitting her time between being on site and in the office. No two days are the same, and that is key.
Elaine Brocklehurst, Associate Director. Elaine works from our Manchester office and has recently been promoted to Associate Director status. Elaine is experienced in preparing and negotiating schedules of dilapidations for landlords and tenants. Elaine also undertakes property acquisition surveys for investment purposes and for occupiers.
Louise Shivers, CAD Technician. Louise is relatively new to CS2, although not to the construction industry. Louise has 18 years' experience in the design and AutoCAD sectors. Louise chose this career path cause her dad said a woman would never make it in the construction industry and she loves a challenge. Louise said that the greatest thing is shaking the hand of a satisfied client, knowing that they are happy with the outcome.
Alison Heywood, Project Team Co-Ordinator. Alison has project managed a variety of refurbishments & fit-outs within a multitude of sectors, manages expenditure and project co-ordinates services, suppliers and contractors for Dixons Carphone Warehouse. Alison has recently embarked on studying for a degree in building surveying after 14 years of experience within property and construction.  The role of Project Team Co-Ordinator involves a great deal of time on the phone organising suppliers and contractors, which suits her outgoing personality!
Eleni Neophitou, Trainee Quantity Surveyor. Eleni joined the company in September 2015 after completing her A-Levels and is training to be a quantity surveyor. Eleni's is the youngest of our professional women at CS2 and is a trail blazer for young women seeking careers in the property industry.
Agata Mrozowska, Trainee Quantity Surveyor. Agata has a Construction and Built Environment qualification and is currently studying for an MSc. in Quantity Surveying at Sheffield Hallam University, which she will complete in September this year. Agata works for CS2 for four days of the week gaining practical experience, whilst devoting one day to her studies at University.  To add to her qualifications, Agata has an M.A. in Modern Languages from the University of Bristol, a Certificate in English Teaching to Adults from Cambridge and a B.A. in English from her home country of Poland!
Go girls!!