By Alan Edge
March 20, 2013
454 views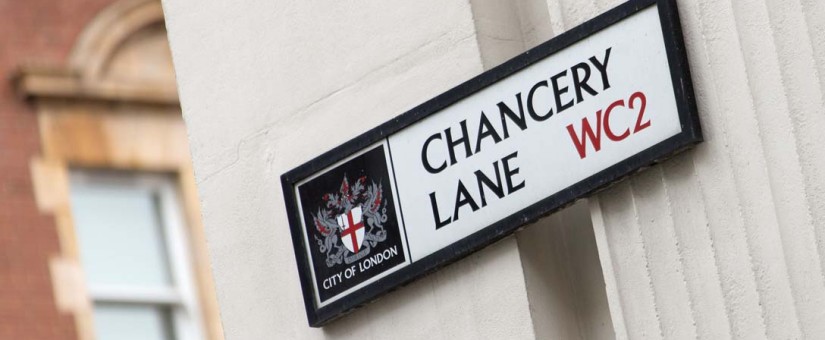 CS2 were proud to assist Picton in the repair and refurbishment of 1 Chancery Lane, a prestigious office building within the City of London.
The goals of the project were to improve the working environment of the office building through the repair and refurbishment of common parts, the installation of full air conditioning and a Cat A refurbishment to the 4th and 5th floor.
The works included full M&E design and installation which was completed by our in-house building services team. Throughout the project, floors 1 to 3 remained occupied by a firm of solicitors, resulting in us managing the works to ensure as little disruption during working hours as possible.
Improving the green credentials of existing building stock.
1 Chancery Lane is a 1960's building and therefore had very poor green credentials prior to refurbishment. The building structure had numerous limitations and restrictions on the extent of structural alterations that could be made. Improving the green credentials of such buildings will become increasingly important for building owners as the government plans to introduce a minimum energy performance standard, preventing landlords from letting commercial properties with F and G EPC ratings from 2018 at the latest. It is clear that improving the building fabric and installing efficient and sustainable mechanical and electrical building components are intrinsic to improving the EPC rating of a building.
At 1 Chancery Lane, our in-house building services team tackled the challenge of improving the rating of the building (without making structural changes to the building) via the following;
Replaced a 25 year old energy inefficient air conditioning system and installed five inverter driven air source simultaneous heating and cooling systems (1 system per floor).
Removed an inefficient gas fired boiler and chiller plant.
Converted the building to 90% electrical and virtually eliminated the use of natural gas.
Removed three large non-heat recovery air handling units (0% heat recovery) from the roof and replaced with two small inverter driven heat recovery aid handling units (85% efficient).
Provided a design solution to integrate the heat pump plant into a redundant space in the building at car park level with a practical plant deck solution.
Installed system infrastructure outside occupied area in an un-used space.
The above changes resulted in the following improvements to the building:
Roof was cleared of 90% plant to enable client to have future construction options.
95% reduction in use of natural gas for heating on site, 500 kW reduced to 50 kW condensing plant (98% efficient) for hot water only.
Reduction in use of electricity for site by HVAC equipment, an approximate reduction of 33%.
Increase in building ventilation rate by 33% (to above current standards) with heat recovery.
85% heat recovery on ventilation systems, up from previous value of 0%.
Building energy running costs reduced to 45-50% of previous system.
Maintenance costs reduced to 50-55% of previous system.
Introducing the elements noted above to the building, successfully improved the property from an EPC rating of G to B.
The quality of the refurbishment and the improvements to the working environment within the building persuaded the occupants of floors 1-3 to sign a further 10 year lease. Picton Capital Ltd is now left with a building that can retain and attract occupants and will meet government environmental legislation well into the next decade.
Hopefully this blog has been of interest. The issue of improving existing building stock and in turn their EPC ratings, is a key issue within the UK property market and one which will no doubt sit at the forefront of discussions within our industry for years to come. CS2 are proud to be experts in Cat A and B repair and refurbishment and we will continue to join the debate regarding best practice in delivering sustainable building stock.
For more information contact Alan Edge.