By Rachael Swanston
January 20, 2017
661 views
Award, Certification, ISO9001, Standard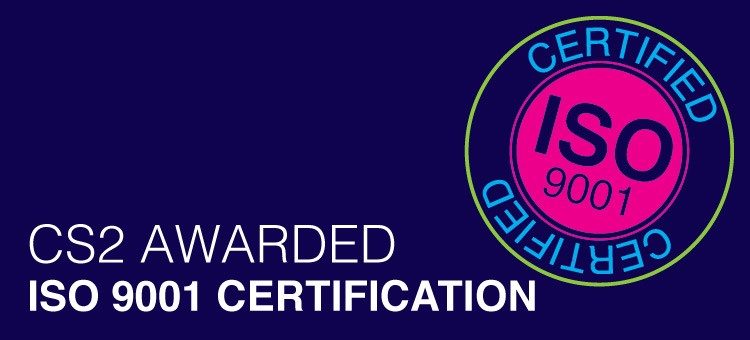 ISO 9001 is a standard that sets out the requirements for a quality management system. Quality management systems help businesses to be more efficient and meet the requirements of customers and stakeholders. ISO 9001 is based on the idea of continual improvement and customer-centrism, ensuring that the needs of the customer are consistently met.
To become certified CS2 underwent an evaluation process that included quality management system development, a management system documentation review, pre-audit, initial assessment, and clearance of non-conformances, all of which work to identify corrective actions that eliminate non-conformances in the quality management system.
We are delighted to be awarded this certification as it demonstrates that the CS2 staff collectively aim to execute business in the highest of standards.
We would also like to take this opportunity to extend our sincere thanks to our staff for their continued commitment and loyalty. CS2 are looking forward to bringing the business to new heights in the months and years to come.