By Eve Hesketh
October 30, 2017
963 views
Awards, Building, Consultants, Magazine, news, Project Management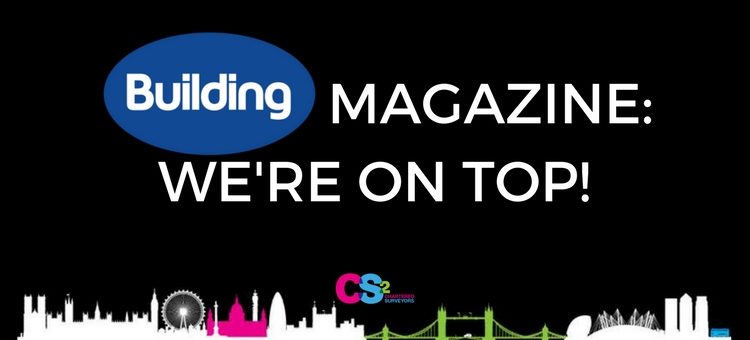 Recently, CS2 were proud to be recognised for two of Building Magazine's annual Awards. We were ranked #21 in the Top 50 Project Managers 2017 and #63 in the Top 150 Consultants 2017.
These are polls which are co-ordinated annually by Building Magazine and rank companies from all over the UK, on different areas of specialty. This is the first year CS2 have been recognised in these polls and we are honoured to have been placed so highly!