By Eve Hesketh
August 7, 2018
1,066 views
appoint, change, expansion, London, news, recruitment, team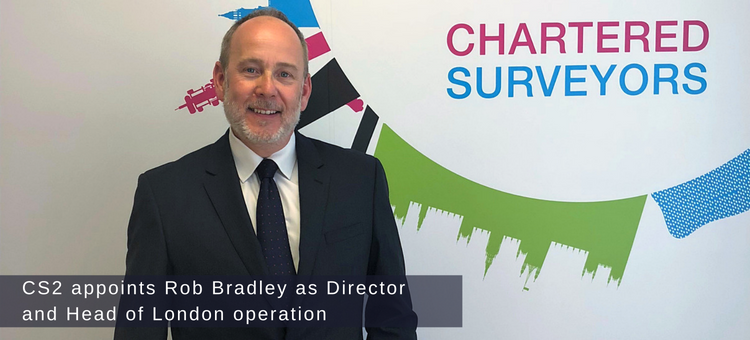 CS2 Chartered Surveyors has appointed Rob Bradley as director and head of its London office.
Rob will lead and develop the team's existing expertise as the business looks to grow and expand the London operation.
Rob joins from Capita plc where he led the national UK Building Consultancy team for Capita and GL Hearn. He brings with him over 30 years of experience and has worked closely with both Landlord/Investor and Occupier clients to deliver strategic property solutions.
He said: "I am delighted to be joining CS2 which has an excellent reputation for delivering exceptional client service. As the company looks to build on its successes and expand its expertise, I look forward to working closely with the team to deliver outstanding results for our clients."
Andrew Mather, Managing Director of CS2 said: "Rob joins us at an important stage of growth. His unparalleled expertise and experience will provide strong leadership for the team as it goes from strength to strength".