By Rachael Swanston
September 2, 2016
580 views
BCSC, Retail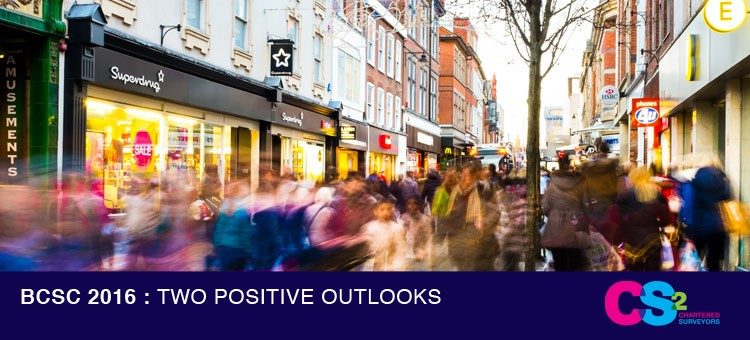 This year's BCSC Conference takes place on 14 and 15 September and CS2's Managing Director, Andrew Mather, and two directors, David Jay and Ben Walker, are attending to join the retail debate.
This year's theme – 'Clicks, Bricks and Brexit' – focuses on the three current key issues for the industry: online shopping, bricks and mortar, and Brexit. Less than three months after the EU Referendum result, and with the first RICS market survey since the vote stating that 'the office and retail sectors [have] experienced the steepest decline', the post-Brexit landscape is likely to dominate group discussions across the two-day event. However, CS2 believes there is reason for retailers to be optimistic.
David Jay, Director, said: "The post-Brexit landscape has been shadowed by uncertainty. In its wake, investments have stalled and leases are getting shorter. Both landlords and tenants are cautious, however, the customer is not. Recent reports show that consumer spending hasn't been impacted by Brexit – in fact July was a record breaking month for retail spend. This presents an opportunity for landlords and tenants to work together.
"Landlords don't want to see their stores empty but tenants aren't in a position to commit to lengthy leases. One option is for landlords to let their units out at property rates only, with a clause to revisit the agreement in a period of time, giving the tenant time to establish themselves on the high street. This would enable tenants to occupy the high street once more and the landlord won't be out of pocket."
Ben Walker, Director and Head of Manchester office, said: "Brexit hasn't impacted people's shopping patterns. Yes, online shopping is popular, but consumers still want to visit retail destinations and experience real life shopping. Investors and landlords need to maximise this and upgrading their current retail stock is the best way to do it: open up existing stores and shopping centres to encourage natural light and make them brighter; provide more leisure facilities such as a cinema or areas of open or outdoor space; and provide a greater variety of food outlets. The consumer appetite is there and investors and landlords need to work together to enhance the customer experience and continue drawing people in."
CS2's expertise is in helping clients drive the value of commercial investments, working with investors, landlords and tenants across the retail sector. The team works with Poundland, Staples, Arcadia, Dixons Carphone, Joules, Next and Pret a Manger.
If you'd like to meet with Andrew, David or Ben at the BCSC to discuss an investment in more detail, please call 0333 2000 838 or contact them direct via email: