By Rachael Swanston
June 20, 2014
564 views
Promotions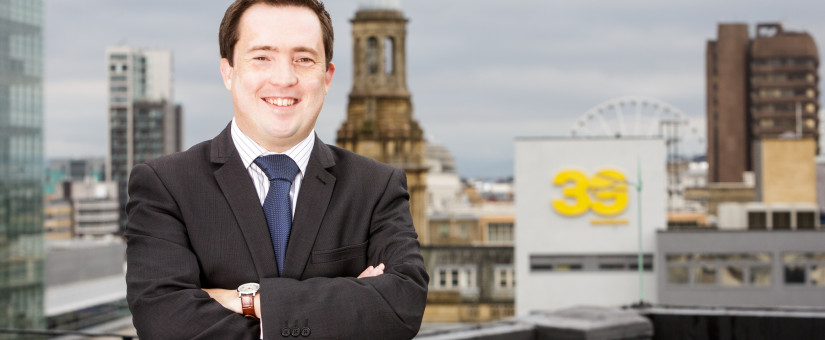 CS2 is delighted to announce that Associate Director's Ben Walker and Mark Humphries have both been promoted to Director.
Mark Humphries promotion from Associate Director to Director at CS2's Bristol office, which turns 10 this autumn, comes as a direct result of the office winning an important contract for Seco Tools International's portfolio. His promotion allows Mathew Belgrove, Director in charge of the Bristol branch, to focus more on project management services, with Mark taking ownership of building surveying. Mark is an honorary fellow at Sheffield Hallam University and member of the RICS Governing Council, and has more than 15 years' commercial property project management and surveying experience. He has been lead surveyor on several multi-million pound projects, most recently for St Joseph's College and Adapt Properties.
Director and Head of Bristol, Mat Belgrove said: "Mark's role within the business and locally within the Bristol office has seen growth and development of the type and quality of work and clients over the 4 years since he joined the business.   As the market continues to improve I have every confidence that this will continue."
In addition to Mark's promotion, CS2's Head of Manchester, Ben Walker has also been promoted from Associate Director to Director. During the last 12 months, his branch has grown from two surveyors to five, and doubled its turnover. Ben has more than eight years' commercial property experience and is a member of the Institution of Fire Engineers, bringing risk assessment and fire engineered solutions expertise to CS2's clients across the north of the UK. He has guided projects for high-profile clients such as House of Fraser and GB Oils, more recently working with Student Cribs and Urban Bubble Property Management.
Director, Alan Edge said: "It is with a huge amount of pleasure that I can announce that Manchester Head of Office Ben Walker has been promoted to Director. Ben took on the role of Office Head nearly 12 months ago, in that time he and the Manchester Team have turned the offices fortunes around!"
Finally, CS2 would like to congratulate London Building Surveyor, Simon Hottinger on passing his APC first time.
You can contact all of our surveyors by email at intiallastname@cs2.co.uk.