By Eve Hesketh
March 18, 2019
482 views
advisors, cpd, expert, Legislation, party wall, seminar, training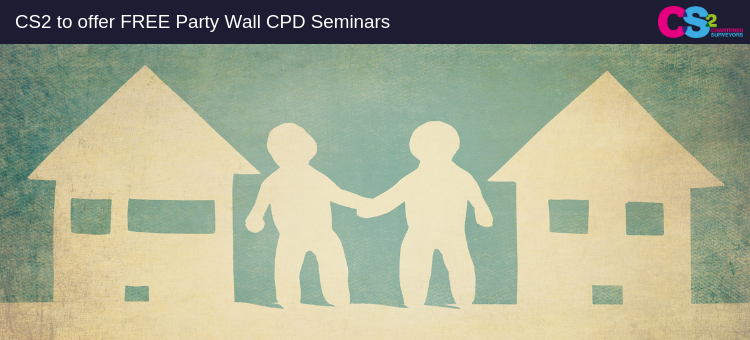 CS2 Chartered Surveyors are holding a series of CPD seminars, commencing on the 27th March 2019, dealing with the procedures and legislation involved in the administration and management of the Party Wall etc. Act 1996. The speaker at these seminars will be John Arthurworrey BSc MRICS MCIOB Associate Director at CS2.
This Act is often overlooked by Developers, Building Owners and Maintenance Managers, which frequently leads to site disputes, that frustrate the progress of proposed building works.
CS2 have aimed these seminars at Social Housing, Technical and Management Officers, who may receive, serve or be involved at various times with Party Wall notices.
The seminar objectives are to provide participants with a clear understanding of how the Act prevents or resolves party wall disputes, enable participants with the ability to advise when proposed construction works will be subject to party wall legislation and direct Building or Adjoining Owners, as to their responsibility under the Act.
The Seminars will take place in London, Birmingham, Bristol, Coventry, Manchester, Milton Keynes and Northampton, or at a location convenient to you.
If you require any further information, wish to attend a seminar, or prefer CS2 to organize a Party Wall seminar for your organization, please Contact:
Patrick Murphy BSc (Hons) Director at CS2; Telephone 020 7628 0080; Mobile 07749 433 002; Email pmurphy@cs2.co.uk.