By Rachael Swanston
December 17, 2014
681 views
Promotions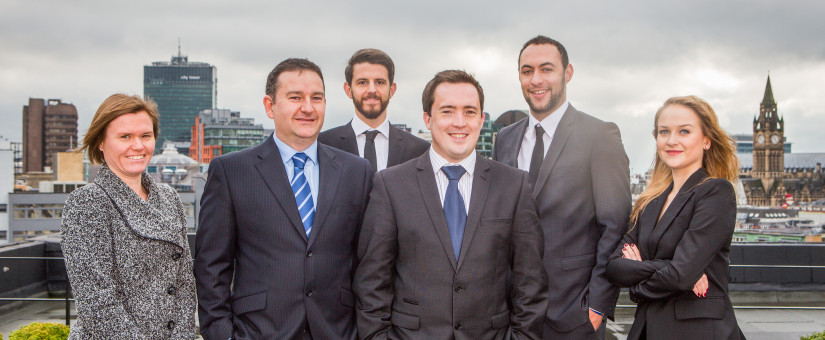 We have recently had the exciting opportunity to welcome Elaine Brocklehurst to the Manchester team. She has joined the ever-growing team as Senior Building Surveyor.
With over 15 years' experience in surveying, Elaine has worked across a range of sectors in the North West. Her vast knowledge and experience in dilapidations and contract administration will be a great asset to the Manchester team.
Elaine will form an important part of the team and will be involved in client liaison, negotiating dilapidations and helping clients to reach their investment aims.
Andrew Mather, Managing Director, said " As our presence in Manchester grows we are continuing to invest in the team. Under Ben's stewardship the Manchester office are working on some exciting projects with local investors and developers. We look forward to the contribution that Elaine will make."
Liam Gordon also recently joined as a graduate surveyor, providing much needed support to the team.
Pictured left to right: Elaine Brocklehurst, Simon Capp, Will Harrison, Ben Walker, Liam Gordon and Agnieszka Pedzich.
Image taken by Daniel Killoran.